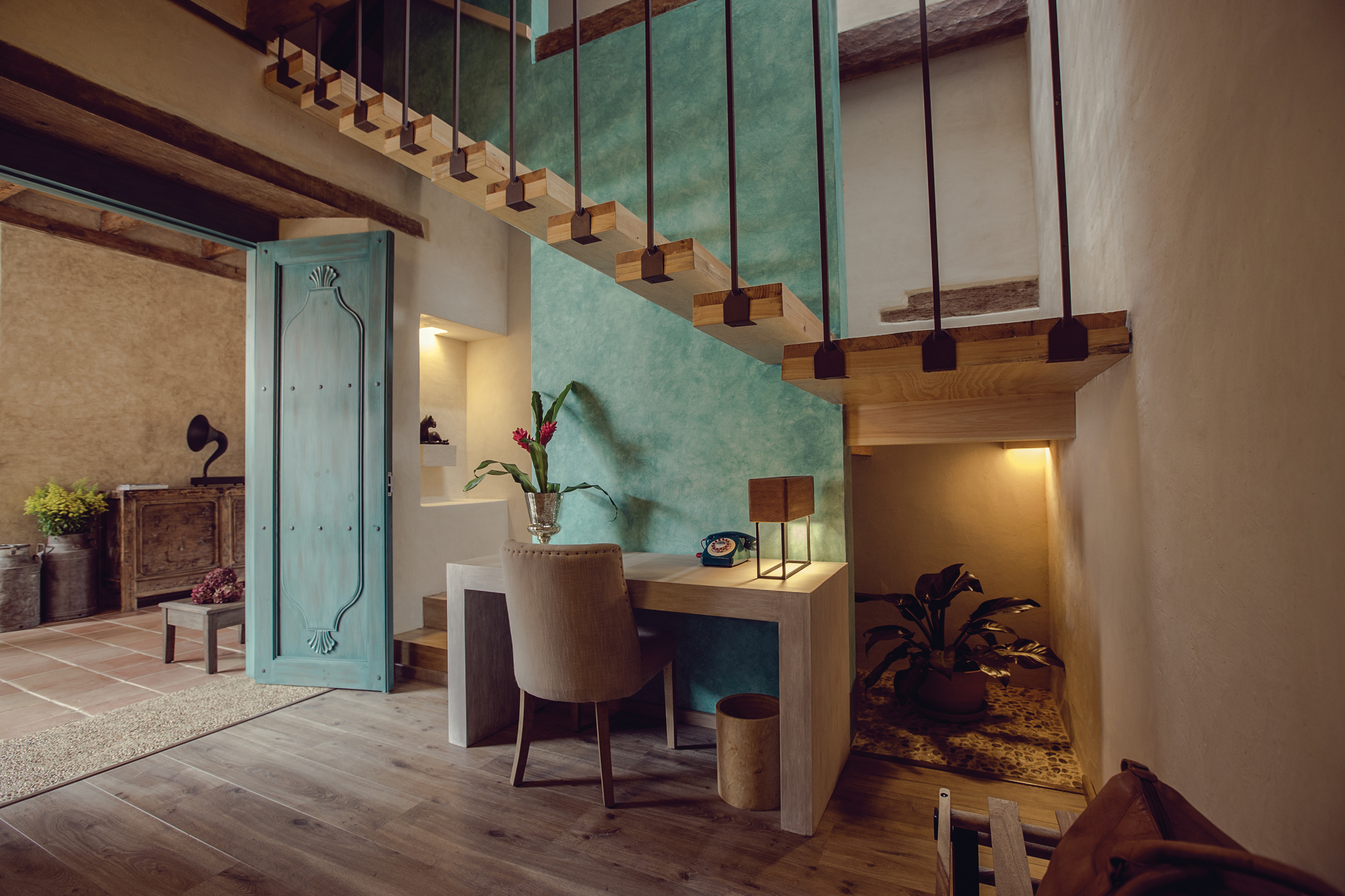 In historical downtown of San Cristóbal de las Casas, Chiapas, the brand new Hotel Casa Lum found its perfect location in a house from the 1800's protected by the National Institute of Anthropology and History. Therefore, Interior Design and Lighting are conceived to respect the Spanish colonial architecture of red tile roofs, thick adobe walls, wrought iron balconies and wood structural ceilings.
In close collaboration with the client and constructor, we put together the interior and lighting design concept our client was looking for, mysterious and elegant lighting scenes, appropriate natural and electric lighting levels and efficient use of energy. Our main strategy consisted on creating layers of light with the mix of technologies like fluorescent, LED and incandescent, all synchronized with a control system.
In some cases architecture is the main actor and lamps are hidden and sometimes lighting fixtures take the main role. 95% of decorative fixtures are custom made and each room is customized having its own soul. Another important issue in this project is sustainability. Based on a power density study, using space-by-space method, we accomplished to reduce 14% of the total watts from the strictest code (ASHRAE vs. local regulation), keeping lighting levels standards of the IES Handbook.
For more information regarding the hotel boutique please visit www.casalum.com
Custom Made Fixtures
- Please refer to the section Products & Design for more information regarding the custom made fixtures -
- Please refer to the section Products & Design for more information regarding the custom made fixtures -
Section details of the lobby and plaza showing the interior and lighting design
Section details of the restaurant showing the interior and lighting design
Section details of room A showing the interior and lighting design
Section details of room E showing the interior and lighting design